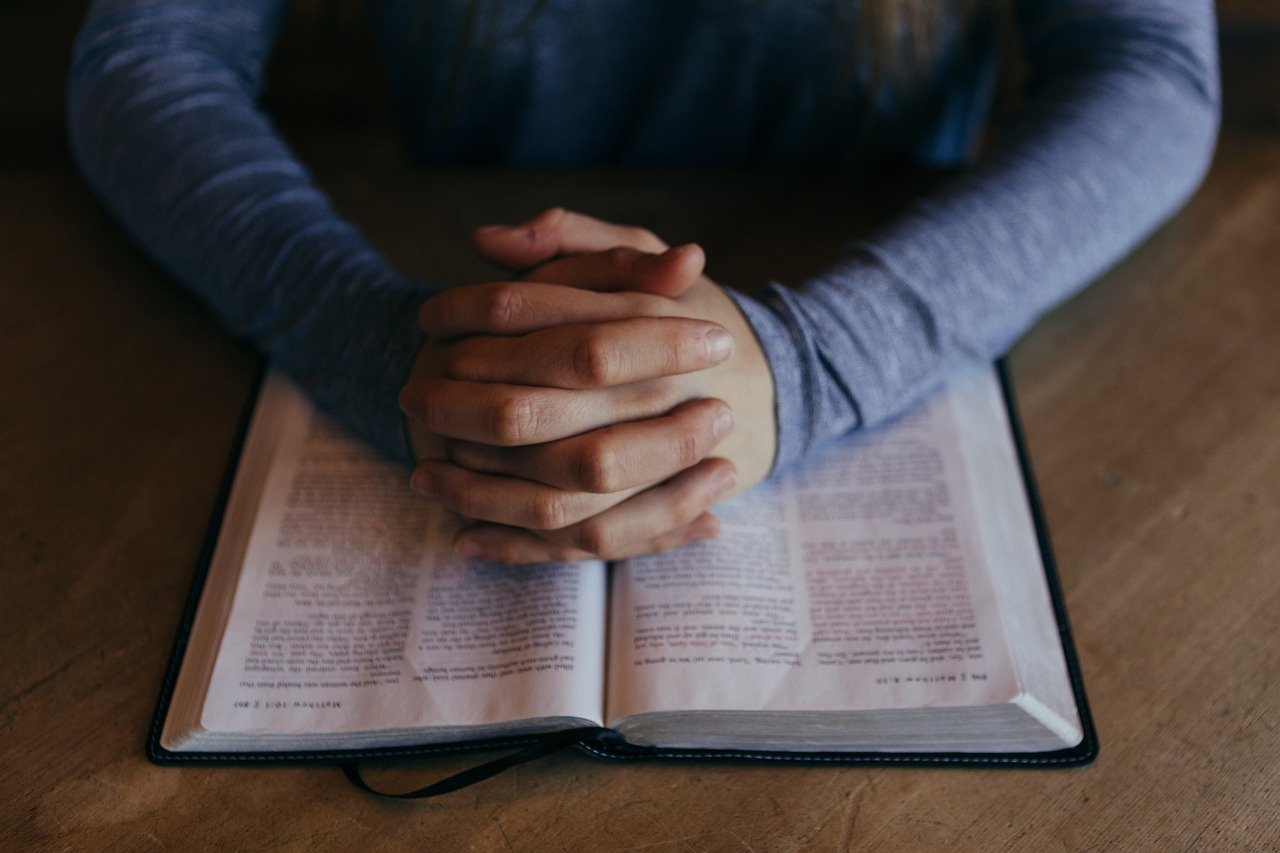 If I told you I was friends with comedian Conan O'Brien, you'd ask, "How often do you get to see him?"
If I said, "I haven't met him yet. But I've watched his show and I've read a lot of articles about him," you'd think I was nuts. Knowing about Conan O'Brien and knowing Conan O'Brien are not the same thing. We can't know someone or have a real relationship without spending time together.
Prayer turns one-way research into two-way communication.
God wants a relationship with us. It's why He sent Jesus to die for our sins — so we can have a relationship again. Building that relationship is why Christians pray. We get to know God as we read the Bible and pray.
Reading the Bible is how we hear from God, and prayer is how we speak to Him in return. This process of talking to God, listening for His voice, and reading His Word is how we spend quality time with our heavenly Father.
Reading the Bible alone doesn't give me a relationship with God. People who don't believe in God have read the Bible. Some atheists can quote the Bible better than some Christians, but they don't have a relationship with God. Prayer is an integral part of gaining a relationship with God because prayer turns one-way research into two-way communication.
Four Things That Happen When We Pray
1. We experience closeness with God.
Prayer is intimate and personal (Psalm 139:23-24). When Christians pray to Jesus, sharing with Him on a personal level helps us to trust Him more.
2. We find peace of mind.
We can get bogged down by the negative thoughts in our heads. When we take our worry and doubt to God in prayer, we gain insight to overcome our negative thoughts. When we pray with thanksgiving and petition, God gives us peace unlike anything we can imagine (Philippians 4:7).
3. We find the words to explain what we're feeling.
We don't always know what to say when we pray, but God does. Romans 8:26 says, "…the Spirit helps us in our weakness. We do not know what we ought to pray for, but the Spirit himself intercedes for us…" When we humbly seek God, the Holy Spirit expresses in prayer what we can't articulate in words.
4. We find the help we need.
God heals us as we pray for ourselves and each other. James, Jesus' brother, tells us, "confess your sins to each other and pray for each other so that you may be healed" (James 5:16).
Trying to fix our problems ourselves is a fruitless effort, so we take them to the One who can. God created the universe and everything in it. Help is waiting for us if we'll humble ourselves and ask for it (Psalm 121:1-8).
Written by Jason Farr; reposted from Newspring Church.